Poster Creation and/or Printing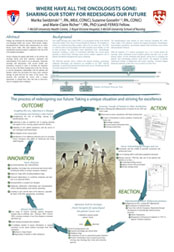 We are involved in the printing of over 500 large format posters a year. Whether your poster already exists as a file, or whether you need the services of one of our skilled graphic artists, (to illustrate your poster figures and/or graphs, for poster layout and/or aesthetics) Neuro Media Services can readily serve your needs. If you're new to poster creation yet prefer to venture it yourself, we also offer over 50 poster templates (PowerPoint). We've also provided instructional video to help you along.

Posters can be printed from 54 inches high by any length (up to 100'), and may also be plastic laminated for durability. In most cases, your poster (following creation) can be printed and ready to pick-up within three working days of submitting your file.
In fact, you can submit your files from any computer with internet access, at any time of the day, every day of the week. Visit our "Upload file for printing" left navigation link for more details.
---